Tiffany B & Eloïse T
Please click on the link below if you want some more expressions for your sketch :
Chris is arriving of the station, with his wife Leïla, and they want to go to the center of London, before going to a hotel where they are going to stay for a few days.
- Chris: Taxi! Taxi! Taxi! … Can you drop us off in the center of London, please?
- Taxi: Yes! It's possible, do you want to visit museums, to see historical monuments or go shopping?
- Leïla: We would like to go shopping, we will have lots of time to go to see monuments and museums during our stay in London.
A few minutes later, they arrived at their destination…
- Chris: Oh, their stores are beautiful , so where do you want to begin?
- Leïla: I don't know, but we have plenty of time to go shopping.
After some purchases in London, the couple decides to go to their hotel. But they do not know where it is. Chris asks for help from a person.
- Chris: hello, could you tell us where the hotel " Le Français " is, please ?
- Catherine: Oh yes, it is not really very far from here, you have to go up down this street , then you take the first on your right, and it is at the end of the street.
- Chris: Thank you very much for this information.
Arriving at their destination, they spot their hotel…
- Leïla: It is really beautiful this place !! Look at the color of the walls. It is very original.
- Chris: Yes, it is really original, our stay begins well, really well. It is fantastic!!
The couple enters in the hotel and they go to see the desk clerk at the reception desk:
- Chris: Hello sir, we would like to make a reservation please
- Steve: yes, for how many people?
- Chris: it is for two people
- Steve: and you plan to stay until when?
- Chris: until next Saturday if it is possible.
- Steve: yes, that'll be fine. We have a bedroom, you are lucky it is our last one!
- Chris: perfect then! And how much does it cost per night?
- Steve: one night is 121 pounds per person, and breakfast served in your bedroom is included in the price. The room has a balcony which looks onto the Thames & where there is a magnificent view of London bridge. You can use all the activities of our club 24 hours a day, 7 days a week. **Now let me give you the keys of your bedroom, it is the bedroom 2054 and don't worry about your suitcases as I'll have them taken up to your room.
- Leïla: Thank you
- Steve: it is me who should be thanking you and let me wish you a very pleasant stay in our hotel.
- Chris and Leïla arrive in their bedroom
- Leïla: this bedroom is really magnificent! Your brother was right, this hotel is magnificent. We were right to come here!
-Chris: yes, we are going to have a good stay!
Comment: very good, well written.
Your mark is 17/20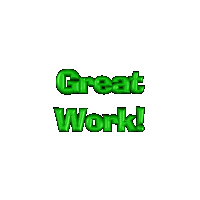 page revision: 7, last edited: 30 Dec 2011 15:42