*Samantha's Place*
Your Blog/comments have been moved to the bottom of this page
Biography
Bonjour! Je m'appelle Samantha M, et j'ai dix-sept ans et je rais au lycée Okanogan. Je suis né a Fort Hood, Texas depuis mon père est en l'armée. J'ai habité en Allemag, Hawaii et Washington. La vie militaire m'a beaucoup influencé. Je fais connaissance des ames très rapidement. J'ai changé maisons beaucoup dans ma vie, mais j'ai appris beaucoup de choses. J'ai déménagé à Okanogan quand j'avais quinze ans. J'ai habite avec mes grands-parents depuis ma mère mort quand j'avais dix ans. J'habite dans une grande propriété avec beaucoup de buissons d'armoise. Notre maison se trouve dans la ville voisine de Okanogan appellé Malott. Il ya beaucoup de vergers de pommiers et compte environ 400 personnes.
J'adore jouer au foot et faire de l'athlétisme. Je me amuse le-weekend : je sors avec mon petit ami, et je fais du jogging et le ménage et j'adore rire aussi si j'adore les blagues. J'ai cinq chiens chez moi, il ya des cerfs qui visitent. Il est jack russell, un whippet, un chihuahua, un terrier et un beagle. Ils m'amuse beaucoup et ils sont très mignons. Á l'école le matin, j'ai histoire, la biology et l'anglais et apres-midi, j'ai le français et algèbre II. J'adore histoire, mais je n'aime pas algèbre! C'est barbant!! Quand je serai grand, je veux devenir infirmière. J'aime aider les gens qui sont malades. Pour moi, ma famille est très importante et me amuse avec ma famille autant que possible. Ma frère, Kyle, a une fille et un fils, même s'il a vingt ans. Me copain sont très importantes aussi. Ma copain Sarah est comme une soeur pour moi et nous avons grandi ensemble. Elle est ennuyeux quelquefois, mais elle est un très bonne amie. Ma copain Alyssa a un rire fantastique et elle est une 'cheerleader' et elle joue au tennis. Elles sont de grands amis!
Comments
Oahu, Hawaii
In Oahu, il ya de belles plages et beaucoup de choses à faire. It is really fun there! Population= 15,607.
Ci-dessus: This is one of the many beaches in Oahu. :D
Ci-dessus: La dernière princesse de Hawaï, Victoria Ka'iulani Kawekiu I Lunalilo Kalaninuiahilapalapa Cleghorn. October 16, 1875 – March 6, 1899.
Ci-dessus: In the pacific ocean, which is right by Oahu, there are many kinds of animals that you can see if you go scuba diving. C'est les dauphins et les tortues :D
Ci-dessus: In Hawaii, you will see many palm trees like these.
Ci-dessus: En Oahu il ya beaucoup de danseurs de hula.
]
Ci-dessus: Faire du surf.
Ci-dessus: Aéroports donner leis.
Sites Célèbres
Ci-dessus: C'est Diamond Head volcan.
Ci-dessus: Monument de Pearl Harbor et USS Arizona.
Ci-dessus: Captain Cook monument.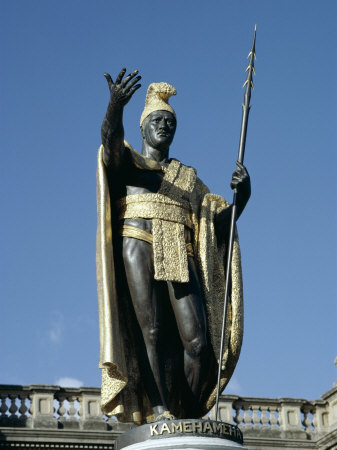 Ci-dessus: King Kamehameha Statue.
Ci-dessus: Statues.
Ci-dessus: Pacifique mémorial de guerre.
Ci-dessus: C'est Iolani Palace, Oahu
Ci-dessus: C'est Sea Life Park. Il ya beaucoup d'animaux. Comme les dauphins, les tortues, phoques et baleines. :D
Ci-dessus: C'est statue of duke kahanamoku.
+Comments
ABOUT ME
Ci-dessus: Bonjour! Je m'applle Samantha M. J'ai quinze ans. J'ai le demi-frère(vingt et un), et une demi-soeur (vingt-huit) et le frère (dix-huit). Je vis avec mes grands-parents parce que mon père est actuellement déployée dans Kawait. J'adore sortir avec les copains, faire de l'èquitation, nager, et la plage. J'ai gèometrie le matin, l'anglais, la biologie, Eps, et l'après-midi j'aila comptabilitè, le français et l'historie.
Ci-dessus: In the beginning of the school year we have a dance and the week of the dance we all dress up and decorate the school.
Ci-dessus: This is my soccer team at homecoming. Je voudrais jouer au football au collège.
Ci-dessus: C'est la classe française.
Ci-dessus: Ceux-ci sont certains de mes amis et j'à un jeu de basketball. :)
Ci-dessus: This is my nephew and the horses that I ride. J'adore faire de l'equitation! C'est super cool!! :D
Ci-dessus: (My friends call me a Chuckle Bug because I am always smiling and laughing!)
MY FAVORITES
Ci-dessus: J'adore Chris Daughtry!
Ci-dessus: J'adore Carrie Underwood. <3
Ci-dessus: Lis sont mes fleurs préférées.
MY TOWN
Ci-dessus: This is the post office in my town. J'habite dans une petite ville à l'extérieur de l'Okanogan, appelé Mallot. Elle a une population d'environ 400 personnes et nous poussent des pommes. Nous avons un petit restaurant avec ce bureau de poste. Mes grands-parents et je vivent sur un grand élément de propriété.
Ci-dessus: This is the court house that is next to our school.
Ci-dessus: This is our schools logo.
Ci-dessus: Les sports sont très importants de notre école. These are pictures of football games, track meets, and soccer games.

Ci-dessus: Every summer I go to the Omak Stampede, which in other words, is a rodeo. If you dont know what this is, it is where cowboys, cowgirls and Indians come together and ride horses and bulls and sheep. Riding sheep is for little kids called, Muttin Bustin. Also there is a famous race down a steep hill. Riders ride their horses down the hill and through the Okanogan river. Its called the Suicide Race. C'est super cool!!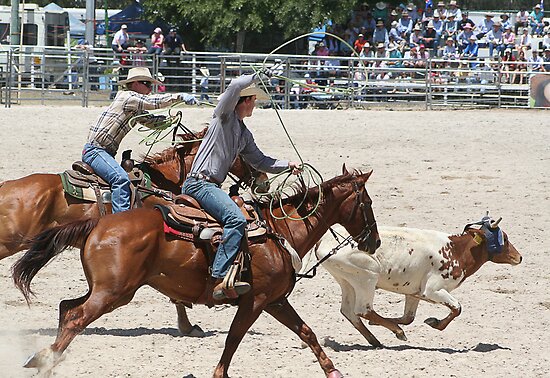 Ci-dessus: At the rodeo their are many events that take place. For example barrel racing, bull riding, and roping. This is a picture of barrel racing and team roping.
Ci-dessus: Every year at our school we have a coin drive to raise money for the food bank. If we raise a certain amount of money people from each class jump into a pool of freezing water!! C'est drolê! :D
Ci-dessus: Every year there is a county fair. Cette année, un cochon a donné naissance à neuf bébés! <3
Ci-dessus: My town
Ci-dessus: Okanogan county consists of my farms and hay feilds.
page revision: 3, last edited: 20 Mar 2013 18:25