Overpopulation
Bastien, Gildas, Quentin & Bessie
VOUS POUVEZ VISUALISER LA PRESENTATION DU DIAPORAMA FAIT PAR GILDAS EN APPUYANT SUR CE LIENOverpopulation presentation by Gildas
bessie
Bastien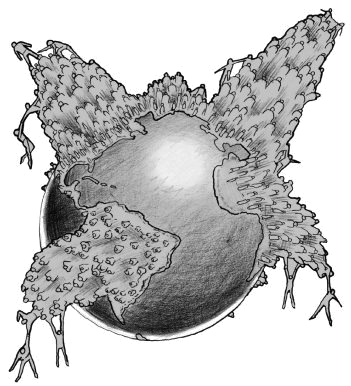 quentin
Bastien
Hitoire,History
1962 30,000,000 gens sont mortes de faim. Le gouvernement encourage les gens d'avoir des enfants. Population sortit de contrôle. In 1962 30,000,000 people in china died from hunger. The government encouraged people to have children. Then the population got out of control.
Bessie ader
Il y a environ 6,892,600,000 personnes dans la monde. There are roughly 6,892,600,000 people in the world. En chine il y une loi qui limite une famile à l'un enfant. In china there is a law that limits a family to one child.
Bessie
Gildas
The world population has multiplied to 2.8 times what it was in 1950s.
The Chinese government has enforced the one child policy, which restricts families to just one child. In China, there are families that only want to keep their child if it is a boy.
Tokyo, the biggest city in the world, has a population density nearing 6000/km2.
Overpopulation is a problem in Asia and Africa where slums exist around big cities.
Overpopulation is exacerbates problems associated with wealth, lack of fresh water, food, land, energy and health:
*Diseases like HIV spread faster.
*The United Nations says that about 850 million people are malnourished or starving and that 1.1 billion people do not have access to safe drinking water.
Gildas
Tomorrow in 40 years time, there will be 9 billion people on earth.
By this time, the amount of inhabitable land will have decreased due to effects of the global warming, loss of the cultivable areas, and the rarity of water. It will be necessary to apply laws that reduce the rate of population increase such as limiting the number of children a family can have. This law is presently enforced in China, and has limited population increase in china. The Asian continent is the most populated in the world. China has the largest population in the world, and India is ranked second in terms of population. Between the two of them, they have almost 2 billion of the 7 billion of earth's inhabitants. If we continue to have an increase in population as we do today, there will be approximately 9 billion inhabitants by 2050. After 2050, the population should remain constant and then subsequently decrease.
Over 200 years, the earth's population increased by 1 billion inhabitants to reach 6 billion in 1999. Between 1987 and 1999 that is in thirteen years the earth's population increased from 5 to 6 billion. Today there are 7 billion people on our planet, and many forecast the population of earth to be around 9 to 10 billion by 2050. In the Countrymen that are around 3 billion people or more. The demographers at the United Nations have moderated these predictions. They predict, based on the declining fertility, that the world population will stabilize at around the 10.5 billion mark in 2100. But their margin of error is so large that the population could as well reach 30 billion by that time!
Today the birthrate of the least developed countries is six times greater than that of developed countries where there is a more stable and often ageing population. In 2050, 86% of the world's population will be living in a poor or emergent country. Half of the world's population will be spread across China and India even though the one child policy exists in China.
Bastien
Tomorrow in 40 years time, there will be 9 billion people on earth.
Overpopulation
The causes:
The world population has had a very strong population growth since the 18th century when there were 1 million inhabitants on earth. This growth is projected to continue until 2050. Demographers predict that there will be approximately 9 billion inhabitants on earth at around this time. They have also predicted that the world population will stabilize after 2050. This strong growth has led to overpopulation.
Definition:
Overpopulation can occur in both an agricultural or an urban setting. An area is considered overpopulated when the available resources within the territory are insufficient for the population living there.
:Tokyo is the most populated city in the world with 24.6 million inhabitants.
:In Asia, rice growing has very high returns with several harvests a year. This has allowed a large density of more than 1,000 inhabitants/km² to live in the countryside.
Overpopulation has negative consequences such as:
-Poverty: Poverty results from the lack of resources available to inhabitants. Poverty can be seen in shanty towns within big cities.
Shanty towns are built on straight slopes because the city cannot use these areas due to certain constraints. People with very little means construct their homes in these areas.
-Pollution: Overpopulation is associated with industrialization, which causes and increases pollution.
Pollution is linked to the power of consumption in countries of the north. Pollution leads to global warming.
-Problem of food: There have been periods of starvation due to the lack of resources in some overpopulated areas.
:This graph illustrates this problem
All problems of overpopulation could become worse over the years if governments do not search for and implement solutions to the problem:
-Eradicating world hunger (Summit of the FAO in November 16-18th, 2009).
-The Copenhagen Summit on global warming (2009)
Conclusion:
The world's population will not stop increasing and will continue to pose problems and challenges. Governments must unite and find workable solutions so that they overcome the challenges and eliminate the problems associated with overpopulation.
Quentin Gilles
Each day, around 400,000 people are born on earth. The current population of 6.5 billion people is growing every year by more than 80 million people. At this rate, it is estimated that by 2050 there will be an additional 4 billion people on earth. The population of India exceeded one billion inhabitants and is growing annually by 19 million people. In a year, the population of India will have grown by more than the entire population of the Netherlands, which is itself an overpopulated country of almost 17 million inhabitants.
Bastien
The global human population has doubled from 1 billion to 2 billion between 1800 and 1930. This figure then doubled again in 1975. Sometime in 2011, global population is expected to top 7 billion. This soaring population and the associated mass consumption that results are overwhelming the limited resources of the planet. We have already seen the devastating effects of overpopulation on the abundant biodiversity in North America two centuries ago.
As the world population is growing unsustainably, the consumption of water, trees and fossil fuels is rising rapidly as are the consequences to the environment that result from use of these natural resources. Most biologists agree, we are in the middle of the sixth Earth's mass extinction event; species are disappearing about 1,000 times faster than is typical in the history of the planet. This time, however, it is not because of geological or cosmic forces, but the unsustainable growth of human population.
Today, the world's human population has risen to 6.9 billion. Every day the world sees a net gain of about 250,000 people. If this increase continues, we are on track to reach 8 billion by 2020 and 9 billion by 2050.
Bastien
Association against overpopulation:
Certain associations believe that it is necessary to decrease population in order to defend the human race as well as all other forms of life on the planet. This association thus thinks that the overpopulation can lead to a lot of damages to life and the earth.
Quentin Gilles
How we can fix it, Comment est-il fixé
En Chine il y une loi qui limite à un enfant par famille. Construction d'un gratte-ciel 328 metres ou 1076 1076 Pieds de hauteur. One child per family. Construction of tall buildings this building is 1076 feet tall. Ne pas donner naissance à des enfants. Not to give birth to children.
Bessie
Today the birthrate of the least developed countries is six times greater than that of developed countries where there is a more stable and often ageing population. In 2050, 86% of the world's population will be living in a poor or emergent country. Half of the world's population will be spread across China and India even though the one child policy exists in China.
Bastien
Stakeholders, Effets qui
Personne qui sont avortement forcé et la stérilisation. Les gens qui veulent des enfants.Les gens qui ne possèdent pas alimentaire sont touchés. People who are forced to have abortions and forced sterilisation. People that want to have children. People who are laking in food.
Bessie
Les jeunes filles en Chine sont touchés par la surpopulation. En Chine on préfère les garçons. Les hommes portent sur le nom de famille, ainsi que sur l'honneur de la famille. Certaines femmes choisissent d'obtenir un avortement lorsque bébé est une fille. Woman are affected by overpopulation. In China they prefer men. The men carry on the family name as well as family honor. So woman normally get a abortion if they find its a girl.
Bessie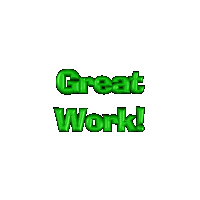 page revision: 70, last edited: 14 Jun 2011 20:17