Nuclear Energy and Environment
MANUEL, ADRIEN, FLORIEN
Nuclear and the Environment
VOUS POUVEZ VISUALISER NOTRE DIAPORAMA EN APPUYANT SUR CE LIEN POWERPOINT DIAPORAMA - Veuillez patienter, cela peut prendre quelques secondes!
Nuclear Energy
Nuclear energy is used to produce electricity. It is also used by the army to create atomic bombs.
In 2009, the nuclear energy was used to produce 14% of electricity and there were 442 reactors nuclear around the world for the production of electricity; there were 760 in all. 31 countries have nuclear reactors. Today, there are 65 reactors that are being built around the world. The United States of America produces the greatest amount of electricity using nuclear energy in the world producing 798.7(TWh). In the United States, there are 70 nuclear centers and 104 reactors. France is in second place for the production of electricity using nuclear energy with 391.7 (TWh) being produced. In France there are 19 centers and 58 reactors that produce 80% of electricity in France.
How is nuclear energy produced?
Nuclear energy is produced using uranium. Atoms are fractured to produce a reaction between neutrons and protons; this produces energy. One gram of uranium produces as much electricity as one ton of coal.
History:
The first time that an atomic bomb was launched (The Bomb A) was in 1945. This bomb was dropped on two Japanese cities, Hiroshima and Nagasaki, during the Second World War. There were terrible accidents resulting from the explosion of these bombs. Since these accidents no atomic bombs have been used as the severe consequences and human casualties of these explosions were seen and can still be seen today.
On April 26th, 1986, there was an enormous disaster at a reactor in Chernobyl, Ukraine. This accident occurred at the reactor located 15km from the town center.
Environmental problems:
We don't yet know how to safely dispose of and recycle nuclear waste. Researchers have begun to make assumptions that may increasingly be carried out, but they have only found such solutions that have negative impacts on the environment and for future generations. One of the solutions they have found is to bury uranium at hundreds of meters beneath the earth's surface. However, it takes hundreds of thousands years to destroy nuclear wastes. It takes about 4000 years for radio activity of the wastes to be diffused below the surface of the earth. The radiation from uranium is dangerous. The nuclear reactor has a working life of about 40 years. It is costly to build, highly polluting, and human error can occur at these reactors, which can result in enormous disasters.
A large number of people oppose nuclear energy as it is very dangerous. We don't know what happens in the nuclear reactor, and we have seen the consequences of military use of atomic energy. We would like it if nuclear waste could be disposed of safely on the surface of the earth and if the clouds of smoke emitted from nuclear reactors were just water.
Florian
Hanford Site Nuclear Power Plant
The construction of the nuclear plant in the state of Washington started during the Second World War. This nuclear plant was constructed at the Hanford site, and its construction began on March 22, 1943. This project was a secret as it was two years into the Second World War when it was built, and they wanted to develop nuclear weapons before the scientist of the Germans did. The stakeholders were the people who used to live at the Hanford site; farmers, ranchers and Wanapum Indians constituted a total of more than 1,500 people who had to be relocated due to construction of the reactor. The army wanted to keep this a secret. The Indians were relocated to the east of the Hanford site at Priest Rapid.
The Hanford site was constructed to withstand earthquakes of magnitude 8 or above. Although the plant was designed to survive earthquakes of high magnitudes, it was constructed on a rather precariously unstable site. Scientists say that in this area, there is an earthquake of magnitude 7 or higher occurring every 5,000 to 10,000 years.
The Hanford plant produces enough energy to provide over 1 million homes with electricity; this is a total of over 6.3% of the energy produced in the state of Washington. This is a large proportion considering that one nuclear plant provides this significant quantity of energy while the state requires a large number of dams - 23 in total to provide for most of its energy needs.
The Problem and Solution
Nuclear energy and the plants in which it is produced is not a clean energy source. Although it might seem that the plants are a good way to preserve our environment because there is no carbon dioxide emitted from the plants, these nuclear plants create pollution in other ways. Firstly, a lot of carbon dioxide is emitted during the construction of these plants, as well as when the plants are running. Secondly, the production nuclear energy uses uranium, which must be extracted from below the earth through mining. This extraction process also results in the production of large quantities of carbon dioxide that are emitted into the atmosphere.
We talk about how carbon dioxide is bad for the environment and our planet, but why is this so? Carbon dioxide is a natural gas that is emitted from many places. Our cars, burning fire, from nuclear plants, and even we, humans, emit carbon dioxide. In reality, carbon dioxide, though it is natural, destroys the ozone layer in the atmosphere that protects us from many harmful ultra violet rays of the sun; these UV rays can cause skin cancer. In addition the excess carbon dioxide is making our planet warmer and causing the problem we have now of global warming.
Something that we perhaps should do is to find ways in which we can reduce the amount of carbon dioxide emitted into the atmosphere. Another solution that we could adopt is to shut down nuclear plants given that the emission of carbon dioxide is not the only problem arising from the use of these plants; we have no idea what to do with the radioactive wastes as well.
Centrale nucléaire de Hanford
La construction de la centrale nucléaire dans l'état de Washington a commencé en la seconde guerre mondiale. Appelé le Hanford a commencé à construire le 22 de mars 1943. Ce projet a été un secret qu'il était 2 ans après le début de la seconde guerre mondiale et ils voulaient à développer des armes nucléaires avant le scientifique des Allemands a fait. Les intervenants étaient les personnes qui vivaient là, les agriculteurs, les éleveurs et les Indiens Wanapum ajout à un total de plus de 1,500 personnes qui devaient être réinstallés. L'armée voulait garder ce secret. Les Indiens ont été transférés à l'est de l'usine de Hanford au Priest Rapids.
L'usine de Hanford est capable de faire des tremblements de terre de magnitude 8 ou supérieur. La plante a été faite à subir ce genre de séismes de magnitude, scientifique dire que dans ce domaine, il n'y a un changement de magnitude 7 ou supérieur tremblement de terre qui passe tous les 5,000 à 10,000 ans.
L'usine de Hanford rend assez d'énergie pour couvrir plus de 1 millions de foyers ou un total de plus de 6.3 % de l'énergie de l'état de Washington. Il s'agit d'un montant élevé compte tenu que nous avons un total de 23 barrages dans l'État qui prévoient la plus grande quantité d'énergie.
Le problème et la Solution
Centrales nucléaires ne sont pas une source d'énergie propre. Bien que cela puisse paraître que les plantes sont une bonne façon de préserver notre environnement, parce qu'il n'y a pas de dioxyde de carbone émis par l'usine mais il ne fait par d'autres moyens. Dans la construction des plantes, il y a beaucoup de dioxyde de carbone émis ainsi que lorsqu'il est en cours d'exécution. Aussi autre chose, c'est que les centrales électriques sont gérées par l'uranium, qui, dans le processus d'exploitation minière de l'uranium, il est de grandes quantités de dioxyde de carbone qui sont émises dans l'atmosphère.
Nous parlons comment le dioxyde de carbone est mauvais pour l'environnement et de notre planète, mais pourquoi ? Le dioxyde de carbone est un gaz naturel qui est émise en de nombreux endroits. Nos voitures, combustion un feu, les centrales nucléaires, et même que nous émettons de dioxyde de carbone. En réalité le dioxyde de carbone bien qu'il soit naturel il détruit notre couche d'ozone de l'atmosphère qui nous protège de recevoir de nombreux rayons UV du soleil. Les rayons UV ils peuvent causer le cancer et ils ne peuvent échapper à l'excès de dioxyde de carbone, rendre notre planète plus chaud, la cause du problème, que nous avons maintenant de le réchauffement climatique.
Une des choses que, peut-être, que nous devrions faire est de trouver des façons dont nous pouvons réduire la quantité de dioxyde de carbone émis dans l'atmosphère. Une autre option que nous avons est simplement fermer les plantes, puisque l'émotion de dioxyde de carbone n'est pas le seul problème ; Nous n'avons aucune idée de ce qu'il faut avec les déchets radioactifs ainsi.
Statistics About Reactors in US
The number of states in America with operating reactors : 31
In 2009, nuclear energy was the primary source of electricity generated in 7 states:
Percentage of electricity generated by nuclear reactors in each of these 7 states:
Vermont - 72.3
New Jersey - 55.1
Connecticut - 53.4
South Carolina - 52.0
Illinois - 48.7
New Hamphshire - 44.1
Virginia - 39.6
Number of operating reactors: 104 (35 boiling water reactors, 69 pressurized water reactors)
• 14 BWR plants have one reactor; 9 plants have two reactors; 1 plant has three reactors
• 15 PWR plants have one reactor; 24 plants have two reactors; 2 plants have three reactors
Manuel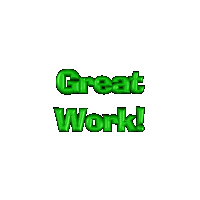 posted by adrien 20/04/11
Hello Manuel. I posted this text to talk about nuclear accidents:
There are many advantages of nuclear energy, but it can be very dangerous as well to produce electricity using nuclear energy. On 26 April 1986, around 100,000 people were killed and 200,000 gravely injured due to a nuclear accident in Chernobyl, Ukraine. A reactor exploded, breaking protective seal of the centre, which resulted in the release of reactive gas into the atmosphere. This explosion affected the town of Chernobyl.
After the accident in Chernobyl, a second accident occurred at the Fukushima plant in Japan. On 11 March 2011, an Earthquake provoked a tsunami, which broke a wall of the nuclear reactor, releasing nuclear gas into Fukushima. This radioactive leak not only affected Japan, but it travelled as far east as America and Europe. In Japan, more of 7000 people died due to the tsunami and 20,000 has not been found.
Adrien
heading level 3
page revision: 31, last edited: 10 Jun 2011 20:40