Morgane V.
Comments
My name's Morgane.
I'm sixteen I was born in Angers on 8 october 1995. I have one sister and one brother, they are respectively 22 and 18 years old.
I'm in 1ère STL in Jean Moulin high school. I study Bacteria (for example E.coli or Staphilococcus eureus), and nutrients on the body or in food ( on the milk, or on others product). I love looking at the microscope at what I did ( stain "Gram", smear or wet mount).
My favourite subjects are biotechnology and German .
My Extracurricular activities are drawing "mandalas" and archery. I go to the swimming pool from time to time and at the high school, I make do step !
My hobbies are reading, playing on the computer, listening to music, archery and making bicycles. My favorite animal is cats. I would like a cat in my house but my parents don't want one. I like spending time with my friends, because they are amayzing and crazy ! We laugh lots of time ! But we know how be serious.
I would like play guitare but she is break! Sometimes I play piano ( I have a piano in my house !). I love singing, my friend said " you have a good voice" so I continue !
I love fantasy books ! My favourites books are "Guerre des mondes émergés ", "les chronicles des mondes émergés", "le livre des étoiles"… it's similar with films I love fantasy films, for example, "The Fifth Element", "Avatar","Resident evil"" …
I read manga too ! "Doubt", "satan", "Spécial A", "switch girl", black Butler" …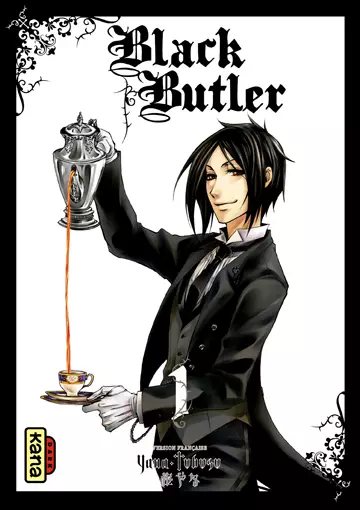 The manga is funy and commic !

there is not for the heart sensible ! there is lots of blood and strange story … !

I listen lots of music genres. for example, "Linkin Park", "Michael Jackson", " Mägo de oz", "Nirvana", "Lmnfao", "Black eyes peas", etc !

Mago de Oz is a Spanish group, it's a mix of Rockand celtic.
this is Linkin Park my favorite group ! It's a mix of Rock and pop and it's so cool !
I like to watch several TV shows : "Glee","les 4400", "Vampire diaries", "Grey's Anatomy" etc.

I love this TV shows because it speak about the vampire and she is in the topic of fantastic ! But the season 3 is not finished and one must thus await the next episodes !
this TV shows is realistic, it speak about the hospital naturally and it she speak about love, family, problems etc.
The Christmas holidays
I spent a very good holiday and had a great christmas with my family ! At the beginning of the holidays I helped my sister to move house because she has just bought a house ! It took one day to move everything. My sister invited me to spend three days. We played video games and went to Angers to look for stuff for my sister's house. Then I returned home for two days and I went to Angers to buy Christmas presents. Ever since christmas I have done nothing apart from reading, playing on my computer and playing the guitar. I spent Christmas at my sister and her boyfriend's house ! We ate very well ! Then we played a game called " identik" ! One person discribes an image and the others make a drawing. The one that has the right drawing gets the points. We have one minute to draw what it is!
After this games it was about midnight & we opened our presents. Then we took many photos ! At about two o'clock in the morning we returned to our house.
During the second week of the holidays I went to Angers to see a friend ! we walked and talked for a whole afternoon.
For the past two days I have spent all my time playing video games, reaing a book ( about guitars) and of course doing my homework !
For the New Year, I wil spend it with my family. We never do anything special.
Bonjour!
Je m'appelle Aidan O'Connor. J'ai quatorze ans. Et j'habite à Okanogan, Washington.
J'adore le football! J'aime faire du sport et j'aime sortir avec les copains, faire les magasins, faire de l'équitation, et voyager. J'aime nager mais j'aime mieux danser.
J'aime les frites et les hamburger. J'adore le chocolat. Je n'aime pas les escargot. Tu aimes les escargot?
J'aime la chorale et la musique, mais, jai l'histoire, l'informatique, DPS, l'anglais, la géométrie, le français, et les science naturelles. Je naime pas les science naturelles.
J'aime le livres "The Hunger Games." (C'est un livre fantastique grands) Vous devriez le lire aussi…
J'aimerais beaucoup voyager en France!
Tchao! :)
Hello! It is Aidan O. again.
I LOVE Glee.
I also listen to LMFAO and The Black Eyed Peas. They are pretty good.
I have been playing the piano for 7 years! I have one in my room… but it is old.
Greys Anatomy is what we call in America a reality TV show. It is about drama. But I have never watched it. :)
You make bicycles??? That is awesome. Is it hard? You should show me a picture of a bicycle that you have made. I ride bikes.
I would like to say that you speak great english.
Bye!
Hello ! we have many things in common ! It's crazy !! My bicycle is old and not a " super bicycle" !! It's just for doing sport in my countryside ! where there is lots of space !
I never took any piano lessons but my mother says I play well !
Hi again!
I bet are good at piano, it is sort of easy to pick up! I find it really fun. Almost everything sounds good on the piano… unless you bang on it and abuse it.
Do you have any brothers or sisters? I have 1 sister and her name is Siobhan-it is pronounced Shuvon. My dad's name is Dennis and my mom's name is Julia.
Hi !
Yes I have 1 Brothers and 1 Sisters. Their names are Benjamin and Laetitia. My dad's name is Michel and my mom's name is Françoise !
Happy New Years and Christmas!
I like those names. I like the name Françoise.:)
Hello !
thank you !
Your welcome!
Have you ever read or watched the series Twilight? If so did you like them?
Hi !
Yes I have seen Twillight in the cinema and I liked it ! especially the first and the third because there is lots of action !
---
I have read all of the Twilight books and they are WAY better than the movies but the movies aren't horrible, my favorite book is either the 3rd or the last.
page revision: 86, last edited: 24 Jan 2012 23:53