Melanie D's Music and Movies
LA GRANDE VADROUILLE :D
"La grande vadrouille" is a comedy film genre of comedy with actors like Louis De Funès and Bourvil and published in 1966 and directed by Gerard Oury. The story takes place in 1942 when a British plane was gunned down by the Germans over Paris. Pilots skydive and land in different parts of the capital. They are assisted by two French civilians who agree to lead them in the free zone, and they thus become, despite themselves, players of the Resistance.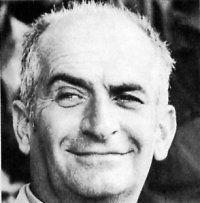 Louis de Funes is a French actor born July 31, 1914 in Courbevoie and died January 27, 1983 in Nantes. He played in over 140 film and is considered one of the most famous comic actors of French cinema in the second half of the XXe century.
Bourvil is a French actor and singer, born July 27, 1917 at Prétot Vicquemare and-death September 23, 1970 in Paris. He starred in about 62 films. The game comic Bourvil rested primarily on nice roles nice, sometimes a little stupid or naive.
I liked this movie because it was very funny and he clearly denounces the state of Germany during the XXe century.
page revision: 5, last edited: 04 May 2012 10:36