Maxime B's ideal job
Please see our comments at the bottom of this page
Veuillez voir nos commentaires en bas de cette page
my ideal jobs is : American professionel football player.
I have been practice playing this sport since for one years.
My dream would be to go to the United States - —united— to play football American in NFL.

This sport is little known in France, we can find a club which in big cities and we can begin to leave to play at 15 years old, thus we cannot make play many matches.
In the United States it is the opposite it is a national sport, very known and liked by all the Americans, he who can begins to play at six years old.

The Super Bowl the great bowl is an enormous match which decides between both better the two best teams equips within the NFL. THE hard match approximately 4 hours with the breaks and the ceremonies. At the beginning of the match there is a big show with a brass band and drum majorettes then the players manage on grounds and sounds to present one by one, after the begun match has begun. At half-time there is an enormous concert it is really a show in the American. This match takes place in huge stadiums which possesses more 110 000 places, and this matche is spread shown on the television in more than 200 countries. And I revered dream of to make playing in this match or just to assist attend it.
It is also a very violent sport!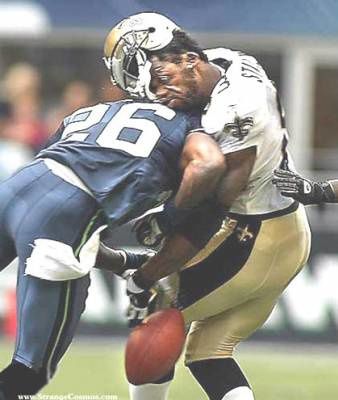 Comments
page revision: 5, last edited: 03 Mar 2012 16:35