Marine L's ideal job
Please see our comments at the bottom of this page
Veuillez voir nos commentaires en bas de cette page
Hello, My name is Marine and I am going to introduce my future Job and the Job that I dream of doing =D
The Job that I dream to do :
When I was a little girl, I dreamed to becoming an artist, a singer. Because I loved ( and still today ) to sing for my friends or my families.
So, I worked to perfect my voice, even if I had a simple voice because I was just a little girl. But I knew I could be better. So I worked… again and always. And today, I can say I'm not very bad. I write my own text and play guitar. But my dream is to be on the stage and sing for everybody and see everybody put they hands up and clap their hands… just for me. I want to share my happiness or my sadeness with my public and have Fans. This my biggest dream.
If I can't be a singer, I dream to do actrice too. Because I love acting and I think I'm good…
The Job that I go to do :
When I leave the High School, I'll go to the CHU Angers for a nursing degree and then I will specialize in childcare.
To go to CHU of Angers I must take the examination after registration. Also it is very expensive so I would need to apply for a scholarship or I might not be able to pay.
Once completed enrollment is approximately 4500 euro. To become a pediatric nurse, you must first do three years of nursing school and then do one year of specialized education in child care. There are very few in France and the state in search of more and more. So you really have to be determined and passionate to do this job.
I always love babies and I always love to pamper them. I want to treat them, to reassure their mothers and I know it will harden me and allow me to take care of my family later. This will be hard, I know but I feel cappable of everything to make happy all the mothers of the world;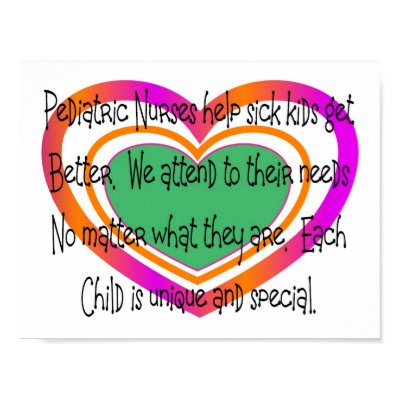 What's great in this business is that we take care of newborns to age three years maximum in reassuring their mothers when they are sick or prématurer premature. Or, we reassure the younger mothers who do not know how to do it. But the most beautiful point of this profession is when we save the new born and take care of them for review from happy families. Of course we must expect failures and deaths but that is the risk you take when you want to save lives. I would not undertake to perform surgery, as this is the work of pediatricians, but I would give them their bath, the soignerais heal them by giving them drugs, supervisors supervise them and putting them on ventilators or fireside incubators(?).
Comments
page revision: 6, last edited: 03 Mar 2012 10:54