Margot Le's Presentation of a French city
Please see our comments at the bottom of this page
Veuillez voir nos commentaires en bas de cette page
Tours :
Tours is a city of the Centre region. It is the biggest city of this region. And Tours is in the departements of Indre et Loire.
Tours has various aspects. An historic aspect, a cultural aspect and a student aspect.
Historic Aspect:
Tours is a city where we have lived the French revolution (a little) and the first and second world war.
- During the French revolution Tours which has no big importance in this revolution is on the boil all the same. We can see Guillaume Le Métayer ( 1763-1798 ) has the head of the city.
- The first world war, so called " the great war " sees in Tours a very important activity. The railroad flows give to the city a military activity using civilians of first importance, clothing workshops of clothes, repair shops of military machines, artillery, ammunitions and evacuation of the wounded persons. The city was, for example, the center of all the supplies in uniforms of the French army of Africa.
- Tours is also marked by the Second World War. Before 1940, it receives new taken refuge industries, phone materials, furnishings. But the city is not any more shielded from the war. The French government comes before its installation in Bordeaux. A part of the city center is totally destroyed during the gigantic fire from 20 at 22 June, the fire was caused by German fire bombs.
A drawn of Tours during the first world war.
A Cultural Aspect
- We can see in this city many museums, places of exposures or libraries for the people who like pictorial art, photography or simply are curious. But we find also festivals, or cinemas there for those who prefer music and movies. It is a city where we cannot be bored and where the arts are present.

- So there is a big place (square) for leisure activities and sports. Numerous activities are organized. And there is for something for every taste. That we like the Hockey, the cycling or the dance. It is the city which knows organized by the activities and diversified choices. What is very interesting. We can discover it again sports, join for practice the one who interests us or just going to look at a match.

A Student Aspect
Finally Tours is a student, young city. We find nursery schools ( 3-6 years) then primary schools ( 7-10 years), the middle school ( 11-14 years), high schools ( 15-18 years) and finally universities. It is a city where the youth is very present, a city where universities are numerous and it's a dynamic city. Universities are in all the districts of the city and thus the different districts according to the genre of universities. Furthermore we find sports, theatrical associations, in these universities what interests the young people and what makes that we find universities frequented a lot.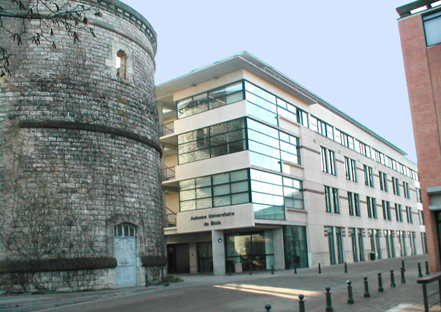 Comments
page revision: 12, last edited: 05 Feb 2012 20:26