Malvina B's Presentation of a French city
Please see our comments at the bottom of this page
Veuillez voir nos commentaires en bas de cette page
Caën
- A global presentation (population, region, department, surface area …)
- Memorial of Caen (A Second World War memorial)
- Landing beaches
- Cemetery of Colleville
- Museum d'Arromanches
- Pointe du Hoc
CAEN
Caen is a city of the northwest of France, in Normandy, in the Calvados.
This city is situated at 2 hours from Paris and contains 109312 inhabitants.
It is situated near the sea thus it is never very warm.
The city of Caen is also twin with Wurtzbourg (Germany), Thiès (Senagal), Portsmouth (United Kingdom), Nashville and Alexandria (United States).
Caen is a touristy city because there are several monuments and places that concern A Second World War memorial. There are:
A LANDING BEACHES:
The 6 june 1944, there was a maritime landing of the allied forces. They came to liberate Europe for the return of peace. There was were numerous people who died which are henceforth in the cemetery of Colleville.
In these beaches there are cliffs and many blockhauses and bunkers !
Bunker:
Blockhaus: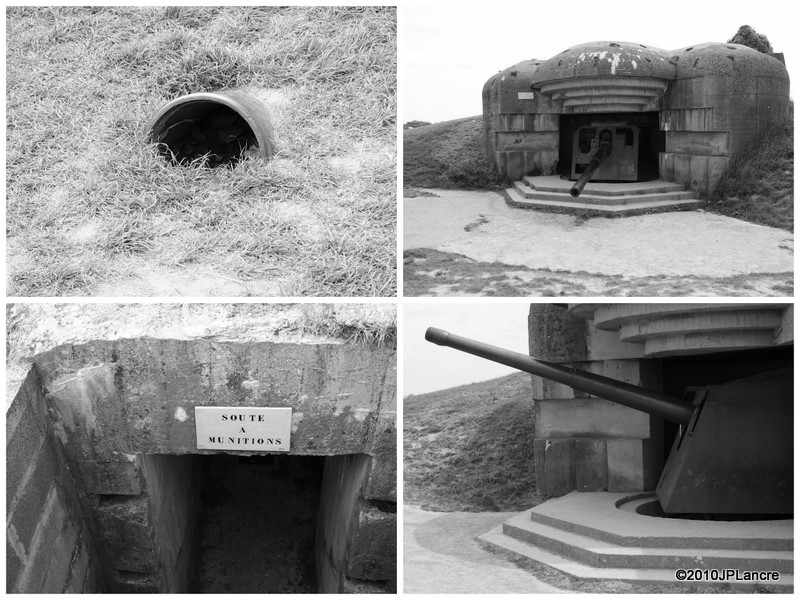 POINTE DU HOC:
The Pointe du Hoc is a small overhang of the Norman coast in on the English Channel (La manche).
During the Second World War, this point headland was bombarded by the allies to make the Germans flee German.
CEMETERY OF COLLEVILLE: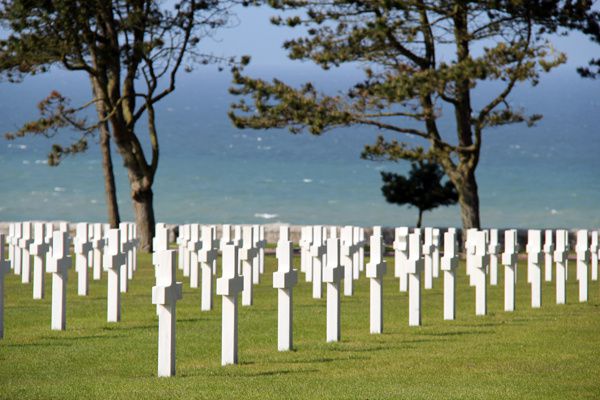 This cemetery is one American military cemetery to honor all the soldiers who died during the battle of Colleville during the Second World War.
This cemetery is particular because it is made so that of from whatever angles we look, we see a row of crosses. These crosses are marble white and are in the shape of a Latin cross or of a star of David for the Jewish soldiers.
In this cemetery there are 9387 bodies of buried soldiers among which 307 which are unknown.
This cemetery is was officially inaugurated in 1956 with its memorial.
MEMORIAL OF CAEN:
The memorial of Caen is dedicated to the history of the XXth century.
It is a museum " for the peace ". Inside you will find planes, models of war machines, objects of everyday life under the occupation and various stages of the conflict (and more particularly the battle of Normandy).
MUSEUM D'ARROMANCHES:
In the museum of Arromanches there are models, videos, slide shows which present various stages of the allied landing until the liberation of the coast.
It also shows us the clothes of the soldiers, the weapons, the vehicles, the medals…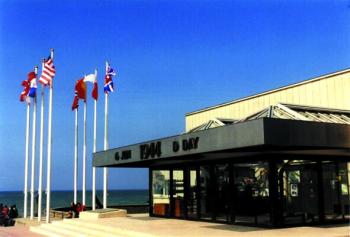 +comment
page revision: 39, last edited: 21 Feb 2012 21:21