Julien C & Maxime J
Thomas is a French student, he is coming from Angers & he is going to london to see his friend, Eliot. The scene takes place in London heathrow airport when Thomas meets Eliot for the first time..__
Eliot - Hi thomas, it's me Eliot !
Thomas - Eliot ! Nice to meet you, how are you ?
Eliot - Fine thank's, and you ?
Thomas - I'm fine too. I'm really happy to be here !
Eliot - Great ! please come, my dad is waiting for us.. give me your suitcase, I will put it in the car .
Thomas - thank you, are we going to your home now ?
Eliot - not yet, I hope you are not tired, I want to show you some famous places in London before we go to my house
Thomas - oh, that's really great ! Where shall we go first ?
Eliot - hmm the street is close, we will use the undreground, we have to see Wembley stadium, Trafalgar Square and Buckingham Palace!
Thomas - this is a wonderful program ! but it's two o'clock and I'm really hungry !
Eliot - there is a restaurant in front of Wembley Stadium, we will eat there !
Thomas - thank you very much. Oh, Eliot I almost forgot, I've a present for you. Here you are! - we call that "quernons d'ardoise" it's very good chocolate. Angers is the only city in the world which makes it !
Eliot - Oh, thank you so much. I love chocolate, and I've a present for you too - it's a flag of Great Britain. You should put it in your bedroom and think about me when you see it !
thomas - Oh thank you Eliot, it's really a beautiful present.
Eliot - we have arrived and this is the restaurant. So we have only spoken about London, tell me something about your city !
Thomas - Oh there is not many things to say about Angers, except that I think it's a beautiful city, the people are great, there is a big castle and they have just built their first tramway !
Eliot - In London we have the underground. I think it's faster than the tramway !
Thomas - I think so too. London is better equipped than Angers ! But in Angers the sun is often shinning, in London it's raining every day !
Eliot - (Eliot and Thomas are laughing) not every day, but we have more rain than you .
Thomas - well, I can't eat any more !
Eliot - Great, so do you want to go to see Buckingham Palace ?
Thomas - of course !
Eliot - Let's go !
Below are a few photos of London with its moments & Angers with its tramway
Wembley Stadium
London Heatrow airport
London underground
Trafalgar Square
above
Buckingham palace
and here is the tramway in Angers
.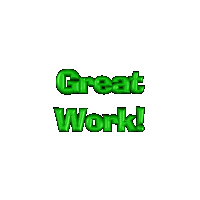 Comment : Good !
Your mark is 16/20
page revision: 6, last edited: 30 Dec 2011 15:45