Emilie C's Place
Comments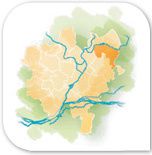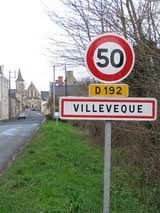 I live in Villevêque and the name of my street is "Jean de Rely". Villevêque is a French municipality, located in the department of Maine-et-Loire and in the region Pays de la Loire. Its inhabitants are called: Villevêquois (for the male population) and Villevêquoises (for the female population). The village of Villevêque & its surroundings are located along the Loire River and 14 km from Angers. There were about 2754 inhabitants in 2010 in Villevêque.
But a tragic event happened in Villevêque, & my house appeared in the local newspaper "Le Courrier de l' Ouest" on 12 April 2009. Let me tell you the story: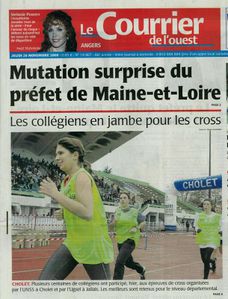 April 12, 2009 was not an ordinary day. I was in my room in the early afternoon, my mother, my father and my sister were in the garden, my sister in the bathroom and a friend of hers was also in the bathroom. At around 3:30 pm, I decided to go downstairs to the living room to go on the computer. I was in the living room for at least 20 minutes when I heard noises near the stairs, I was on my way there when my mother came running to me and shouted that the house was burning.
I ran to tell the others, then we all left the house mad. Outside I looked up and saw lots of black smoke and flames through the windows. Firefighters from "Seiches sur le Loir," "Tiercé" and " Saint Barthélémy d'Anjou "came to help us.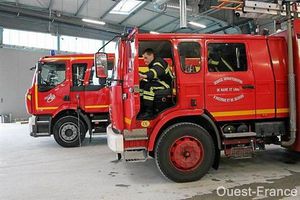 They asked us to get out as much furniture as possible from the house when neighbors, people we did not know, came to help us. Firefighters remained from 5:30 pm to 4 am to put out the fire completely and remove all that was burning. They helped us to put tarpaulins on the roof.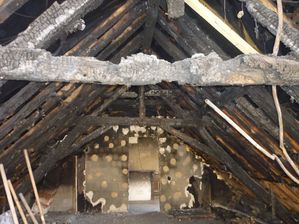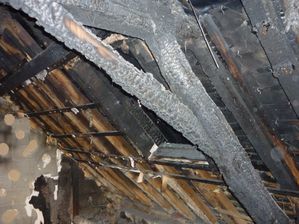 The neighbors were very supportive of us, they offered us blankets, toys for my little sister ,… but also moral support. The fire had destroyed all of the first floor, there was nothing left. The firefighters told us that the fire had started because of a short circuit. My sister and I ran out of room, we had lost everything.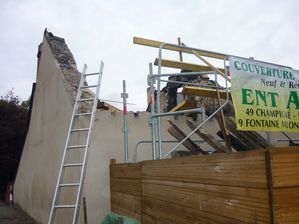 I slept for almost one month in a caravan in my yard, my sister and my little sister slept in the living room and my parents in their bedroom downstairs.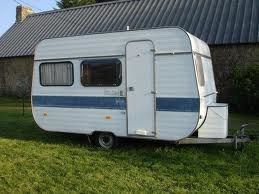 We began the work in 2010 & everything had to be rebuilt : we repaired the electrical installation, the piping, roofing,…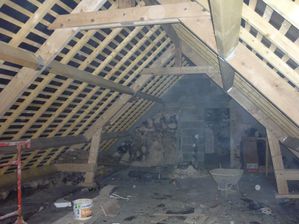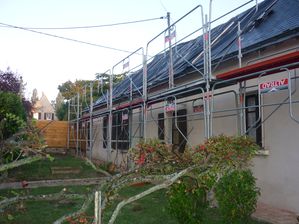 Friends of mine, friends of the family, & my whole family helped us rebuild it all.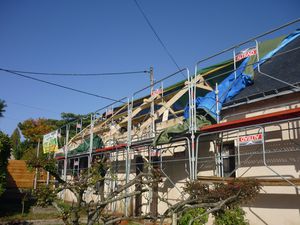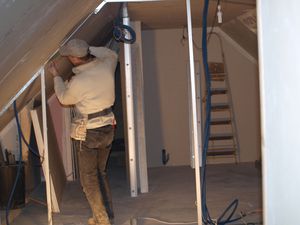 Now I no longer sleep in a caravan but in my room, my sister and my little sister too.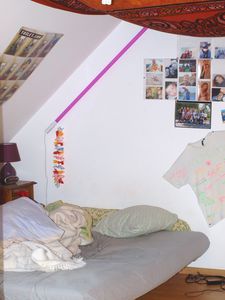 At last, the problems are behind us.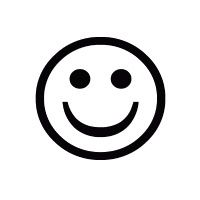 page revision: 34, last edited: 10 Dec 2011 21:54