Elodie Xav
Comments
My name's Elodie. I'm 16 years old.
I'm in a class called STL1 at Jean Moulin High School and in this class we specialize in science.
My favourite subject is microbiology.
The High school Jean Moulin.
After secondary school I would like to do a second-year post-high school degree or a "BTS" in France.
In the future I would like to work in a technical laboratory.
In my house I like reading mangas and playing video games (Monster Hunter, Xenoblade Chronicles…)
In my free time, I practice swimming and listen to music.
I like watching Supernatural, Bones, NCIS Los Angeles, Les experts Manhattan, man vs wild.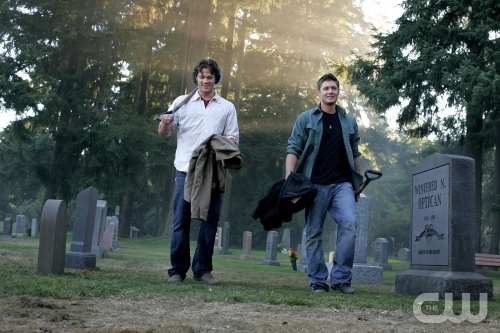 The serie : Supernatural
My favourite film is "Marley and Me", my favorite book is "Le pavillon des Pivoines".
My favorite singer are Avril Lavigne, Rihanna, Usher, Tinie Tempah, David Guetta, Pitbull.. and my favourite bands are Nightwish, Simple plan, Rammstein, Linkin Park and Metro Station.
The Band Simple Plan.
I would like to visit London because I love it.
Later I don't want to have any children but I want a wolf.
Bonjour!
Je m'appelle Aidan O'Connor. Jai quatorze ans. Et j'habite à Okanogan, Washington.
J'adore le football! J'aime faire du sport et j'aime sortir avec les copains, faire les magasins, faire de l'equitation, et voyager. J'aime nager mais j'aime miex danser.
J'aime les frites et les hamburger. J'adore le chocolat. Je n'aime pas les escargot. Tu aimes les escargot?
J'aime la chorale et la musique, mais, jai l'histoire, l'informatique, DPS, l'anglais, la géométrie, le français, et les science naturelles. Je naime pas les science naturelles.
J'aime le livres "The Hunger Games." Vous devriez le lire aussi… :)
J'aimerais beaucoup voyager en France!
Tchao! :)
Hello! :D
How are you? Me I'm fine.
I love snails as ser— well. :) but I don't Dance ( I can't dance).
What is DPS ? (I don't know). Have you ever been to Miami or Los Angeles?
bye! ;)
Salut!
Moi genial. DPS=EPS le sport.?
I have been to Los Angeles- I'm pretty sure, but never to Miami which is in Florida- all the way across the country. Someday I would like to go there though.
Have you been to Paris? Seen the Eiffel Tower? I would like to go there also.
Tchao!
During my holidays I took it easy. I also watched TV.
I went into town to buy Christmas gifts for friends and my family members.
I spent Christmas with my parents, my brother, my cousins ​​and friends.
We decorated the Christmas tree and put some gifts under the tree.
When you spend Christmas with the family you eat (as I did this Christmas) stuffed turkey with **sweet potatoes and for dessert you eat a Christmas log
I went to Paris last year just to take the train to Verona (Italy). But I didn't see the Eiffel Tower :(
In Paris I think there is a lot of pollution but Paris is a beautiful city. :D
Bonjour!
Comment tu trouves Noël? Tu aimes Noël? Comment tu trouves Verona, Italy?
P.S. What is a Christmas log?
Hi! :D
I like Christmas It's good because we have lots of presents and I can see my Family! ;)
And you have you got past a good Cristmas?
But I think Christmas is a celebrate for the commercial.
The Christmas log is a cake chocolate traditional of Christmas.
A Christmas log.
Verone is a beautiful city and she stayed traditional.
Last year the students of class are gone Italy and it was very cool.
Do you know "Les maçons du coeur"?( Extreme Makeover)?
I think is a good emission because he helped who the people have need help.
And he and team have built the very beautiful houses.
What did you do during your holydays?
This year I stayed at home with my family and hung out with friends. During New years I went sledding at my friend Satya's house.
I think that I have seen the show Extreme Makeover and if I'm correct they make new houses for people in need or people who are going through rough times. They can make really cool houses.
Have you seen the series Twilight? I have read all of the books but the movies aren't as good.
Hi! How are you? :D
I like Twilight I saw the movie but is not read books.
I do not have the courage to read the books.
I would like to know what are you favorite movies and series?
My favorite movies are
He's Just Not That Into You
The Back-up Plan
and The Vampire's Assistant
++++BUT I LOVE MOVIES!!!
My favorite movie series are Harry Potter and Twilight
But I love the book Hunger Games and they are just now making a movie to the series.
But my favorite TV series are
Royal Pains
Chuck
Bones
New Girl
Glee
Covert Affairs
hi!
how are you?
I love bones too! the glades and the untouchable movie are very good! : D I do not know New Goal girl royal breads ..
Bonjour!
Je fais bonne, sauf pour le fait que j'ai été l'élaboration et mes muscles sont très douloureux … Suivi saison commence bientôt. Ne vous faites aucun sport durant le printemps?
page revision: 36, last edited: 09 Feb 2012 02:40