Coralie L. + Amélie G.
Please click on the link below if you want some more expressions for your sketch :
Corrected text
- Hi Lisa ! I'm Amélie.
- Hi, nice to meet you, Amélie ! Did you have a good trip ?
- Yes, thank you. I took the train. Everything went well.
- Okai. Come on, I will show you my apartment.
- Wow, London is really beautiful, there are a lot of people.
- That's it. We've arrived.
- Oh ! It's nice.
- So, here it's the living room, over there it's my bedroom, and there's the bathroom and finally your bedroom.
- It's so good, perfect. And we have a really beautiful view of London. It's amazing !
- Yes, few people have this sight.
- So, what do you study ?
- I've been studying law at university for six months. And you, what do you study ?
- I'm studying medicine at the university of Angers, do you know it ?
- No, where is it ?
- In France, in the Maine-et-Loire.
- Okay !
- So, what is the program this afternoon ?
- We will visit famous places in London.
- Alright ! let's go !
- We will take my car. There are always many people, the most of them are tourists from all continents. What's more, today it's Saturday. So, here is Big Ben.
- Wow ! How high is it ?
- 98,5 meters high and there are 335 steps to go to the top.
- It's really impressive with its 4 clocks ! It's very high !
- Yes. There, we pass before the British Museum. And over there is "the London Eye" the wheel of London, it measures 135 meters. It's the tallest in Europe.
It can accomodate up to 800 persons and one turn takes 30 minutes.
- Wow ! London is very impressive. I understand that there are a lot of people who come to visit. Thank you, the visit was really good, I learned many things today.
- London is very good for people who want to learn some things.
- Yes.
- We will go for a drink in a bar. So you're here on holidays ? Why did you come to London ?
- First, to improve my English and then to find a summer job.
- Okay, that seems a good idea . It's easy to find work in London, I've got a friend who is a waiter in a bar not far from home. If you want I can give you his number. Tell him I sent you
- I will call him on Monday. Thank you.
- You're welcome. You're maybe tired, do you want to go back at home ?
- Yes, the trip was a little tiring. I would like to have a little peace and quiet. There is so much noise in London.
- Yes, but after a while, we don't hear it anymore. You will see after 3 weeks.
- Yes. I hope that I will to get used to it. I will empty my suitcase.
- Do you like pizza ?
- Yes.
- Okay, I will order one. I'll call you when it is ready.
- Okay.
- Amélie ! It's ready !
- Yes, I'm coming.
- Have a nice meal.
- Thank you, you too.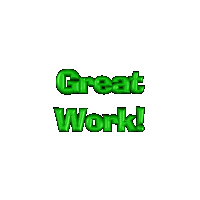 page revision: 7, last edited: 12 Nov 2011 21:36