Camille T's Place
The city where I live called Avrillé. it's a small rural town on the outskirts of Angers.
It is located north of the city of Angers in the department of Maine-et-Loire and the region Pays de la Loire. It is a member of the urban community of Angers Loire Métropole.
It has a castle of La Perriere, built in the 17 century. The building is classified historic monument since 1983. And there is a golf which is at the castle of La Pérrière.

Avrillé is the fourth city of Maine-et-Loire : this is a Suburb easy and active with the project of Terra Botanica, the tram and the district "Plateau Mayenne").
Terra Botanica is a theme park, guide to the world of vegetation, biodiversity and the use of plants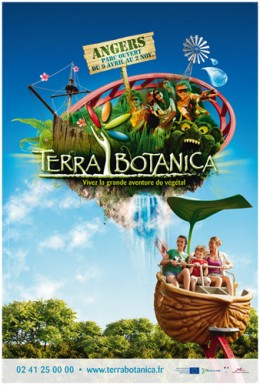 A very funny atraction Terra Botanica: walk in the treetops and admire the park
The tram line was inaugurated in Avrillé June 25 2011.It let people to go downtown faster and without polluting because the tram uses electricity.
page revision: 4, last edited: 10 Dec 2011 22:02