Camille's awersome Movie :D !!
Cloclo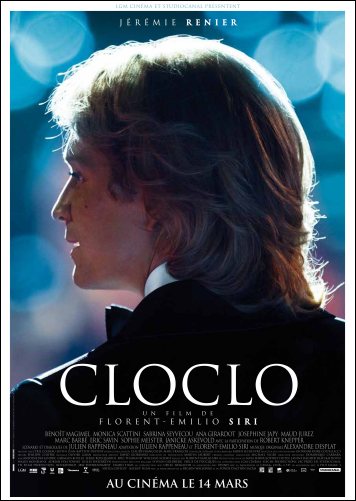 Cloclo is a French biopic écrit1 French written and directed by Florent Emilio Siri, starring Jérémie Renier in the role of
Claude François.
This film was released March 14, 2012 in France.
This movie speaks about the life of popular singer Claude Francois, of his youth in Ismailia and Alexandria until his tragic death.
Claude Francis, nicknamed "Cloclo", was born the 1st February 1939 in Ismailia in Egypt and died in an accident March 11, 1978 at the age of 39 years in Paris. He was and he still is a popular French singer of the 1960s and 1970s.
Between the beginning of his artistic career, which began September 27, 1962, and the beginning of 1978, Claude Francois saved sang over 350 songs in French and a hundred foreign languages ​​and sold millions of records and albums.
Claude François edited arround fourty albums between 1962 and 1978.
above: On the left, the singer Claude François. On the right, the actor Jérémie Renier, who played Claude François in "Cloclo".
Claude Francis died Saturday, March 11, 1978 at his home of an electric straightening shock.
my opinion of this film :D
I like this film because it shows the real life of Claude François. And if you are a fan like me (yes,I assume) of Claude François,leave this chair and go to the cinéma right now !!!! this film is very nice and Jérémie Rénier, the actor, plays like a god !
page revision: 7, last edited: 15 Mar 2012 20:07