Amelie C's Music and Movies
Tout ce qui brille.
It's a film of Hervé Mimran and Géraldine Nakache out the 27 of october 2010 on cinema. The principals actors are Leïla Bekhti, Géraldine Nakache and Virginie Ledoyen.
The film tells the story of Lila and Ely, two old women who live in a neighborhood, not far from Paris. Like to sisters, they share everything and all dream of another life. They would like to be part of the world "the rich".One night they meet people and pretend be of the same social class so they invent a life. But one of the two women no longer knows the difference between right and wrong. She denies her origins ( the neighborhood) and from that day on she excludes her friends from her life…
I love this film because it tells the story of two girls who were like sisters but because of a dream of "glory" their friendship broke. And this story reminds a bit me of my story. I find that in this film there are many true things.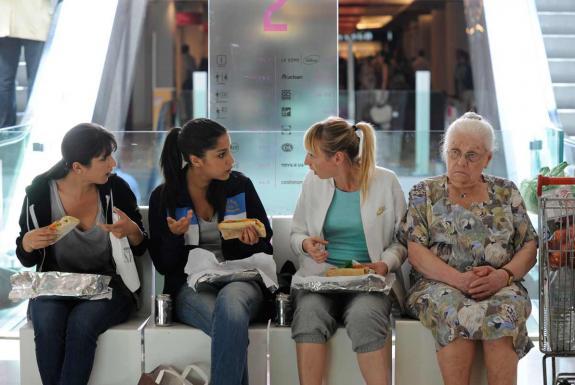 page revision: 9, last edited: 29 Nov 2011 20:05