Adrien P's Presentation of a French city
STRASBOURG
Generalpresentation
Strasbourg is a French European city; it's a commercial port but also an historical and an artistic metropolis. 271 708 people live in the 31 593km² of this town.
Historical presentation
Since For a long time Strasbourg was occupied by the Celts, then the Romans built a fortified camp in 12 BC who called Argentoratum. A city was built around this camp but it was destroyed in 451 by Attila. It's was restored in 496 as the name of Strateburgum by the French who promotesd development. At this time Strasbourg is was one of the only towns who that home had a bishop who possess the in power. The 8th and 9th centuryies were prosperous, the population has doubled and a cathedral was built always under the full authority of the Bishop
In 842 the oath of Strasbourg was signed, with this document Strasbourg became French. In 843 the Treaty of Verdun allowsed Strasbourg has tobecome German. The city continuesed to prosper and expand until 1262 when a civil war explodesedbetween opponent two families (the Zorn and the Mullenheim).This period divided the power and in the fifteenth century a mayor was established. The town have had a great discoveriey period with the printing by Gutenberg in 1450. In 1648 Strasbourg became French following at the Thirty Years War opponent between Protestants and Catholics. At the seventeenth century Strasbourg became the regional capital and its university attractsed more students. For the Second World War Strasbourg became again German but the 23 November of 1944 the French army realize seized it and called Strasbourg a French City and keep it has this nationality since this that date. Strasbourg found prosperity and Alsace is now one ofthe most dynamic regions of France. The city is was chosen as the seat of the Council of Europe and European Parliament.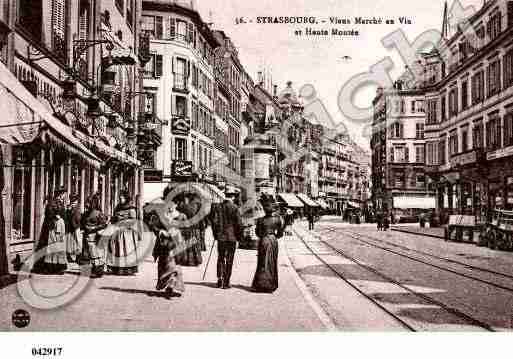 Some important monuments in Strasbourg
La place du Corbeau» and « la cour du Corbeau » when was created where the famous beer Kronenbourg was created in the pub « Au canon »
-The « Quai des bateliers » :
A long dock consisting by of very beautiful houses of the sixteenth, seventeenth and eighteenth centuries.
Eglise Saint Guillaume
A church with beautiful stained glass windows and the graves of famous people
page revision: 12, last edited: 21 Feb 2012 21:44